What is your vision of success?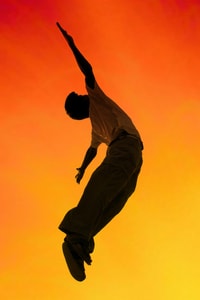 We're bombarded on a daily basis with pictures and stories of success. This is often projected to us through models in glossy magazines or the glamorous lifestyles of celebrities.
Within this context it's easy to get caught up in pictures of success that aren't really ours. This can leave us feeling inadequate or with unrealistic expectations for ourselves.
The success coaching service.
Success coaching provides an opportunity to take a step back and think about what it really means to you. A professional Improveon coach will help you:
Clearly define success
Think about how you might use your own unique strengths and characteristics to be more successful
Think about relationships and how they have an impact on your success
Develop the emotions you'll require to be successful
Develop motivating goals and plans to take you towards success
Think about how you'll persist and overcome obstacles to reach your goals
Move closer to your own picture of success now.
Coaching is delivered face to face, by phone or online. There are normally 3, 6 or 9 sessions agreed in advance with email and phone support provided between each.
Find out more and book a free introductory session now
To find out more about success coaching book your free introductory session now using the contact / schedule button and let us know how we can help. Alternatively call us on 01202 830 601 or 07753 430 557, email info@improveon.co.uk or contact us and we'll get back to you as soon as we can.
Coaching fees and discount packages
Session
No. of sessions
*Online
Free introductory session
(phone or online)
30 minutes
FREE
An hour of coaching
1-5 sessions paid per session
£75 per hour
20% discount package
6 sessions paid in advance
£60 per hour
33% discount package
9 sessions paid in advance
£50 per hour
*Online sessions are delivered using Skype, Google Hangouts or a suitable alternative.
Face to face sessions can also be booked dependent on location and may incur travel expenses. Please enquire if this is your preferred option.
Improveon also offers focused coaching services in the following areas: