YouCANBE™  Life Coaching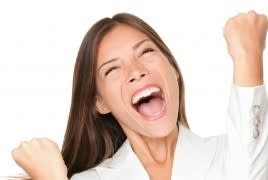 These life coaching services are designed to help you be the best you can. As such they bring together the latest thinking from the worlds of wellbeing, positive psychology, personal development, neuroscience and branding:
As an added bonus all coaching is supported by free training material and workbooks to help enhance your development and growth. Sessions can be delivered as an arrangement through your workplace or on a personal level.
Sometimes our clients want help determining key areas to work on. If this is you download our free Winning With Wellbeing Survey. This survey takes a rounded view of life and will provide some useful insights into how you can improve.
What is coaching?
Coaching is about helping you makes changes in your life.  It's about inspiring and motivating you to take action. You might be very clear about what you want to change or you might need some support. A coach can work with you to bring this to the surface and then make plans to move forward.
Why should I consider coaching?
More and more people are recognising the benefits of coaching because it works. To make real change in your life you need knowledge, skills, the right mindset and consistent habits.
You can freely obtain lots of knowledge. As an example search for 'stress management skills' on Google and you'll be inundated with results. However it's much harder to put this knowledge to good use. Just think of something in your life where you know what you should be doing but you're not doing it. What is it? This is where your coach can help.
How my coach will help me
Knowledge – A coach will have specialist knowledge to help raise your awareness
Skills and techniques – A coach will help you identify lots of skills and techniques to move forward
Changing mindset – The way you think influences your actions. A coach will help you review and adapt where necessary.
Habits – Ultimately, unless you adopt a new approach nothing will improve. 'If you keep doing what you've always done you'll keep getting what you've always got'. A coach will work with you over time to inspire and support your change so you can develop the best personal strategies to progress.
Coaching fees and discount packages
Session
No. of sessions
*Online
Free introductory session
(phone or online)
30 minutes
FREE
An hour of coaching
1-5 sessions paid per session
£75 per hour
20% discount package
6 sessions paid in advance
£60 per hour
33% discount package
9 sessions paid in advance
£50 per hour
*Online sessions are delivered using Skype, Google Hangouts or a suitable alternative.
Face to face sessions can also be booked dependent on location and may incur travel expenses. Please enquire if this is your preferred option.
Find out more and book a free introductory session now
To find out more about coaching book your free introductory session now using the contact / schedule button and let us know how we can help. Alternatively call us on 01202 830 601 or 07753 430 557, email info@improveon.co.uk or leave a message on our contact page and we'll get back to you as soon as we can.
Transform your wellbeing
When you're thinking about making changes in your life it's great to review where you are now.  Setting realistic but challenging goals will depend on your starting position. To help you get a better picture of this download our free Winning With Wellbeing Survey  Once you've completed this you'll have a better idea of the key things you'd like to change in your life to become all YouCANBE™.