Nurturing Relationships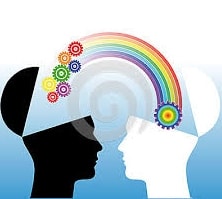 What counts in making a happy relationship is not so much how compatible you are, but how you deal with incompatibility. Daniel Goleman
The Nurturing Relationships workshop is one of the modules in the Winning Wellbeing workshop. Other modules include Creating Meaning, Achieving More, Building Resilience & Sustainability and Engaging Positive Emotions.
A focus on nurturing relationships will improve employee and business performance. It makes sense doesn't it. People that can work together effectively will perform better!  Strength of relationships is one of the biggest factors in our wellbeing. And, backed by the latest research, it is clear that with higher levels of wellbeing we will be more successful.
Workshop overview
Success largely depends on our relationships with those around us and this in turn depends on our relationship with ourselves.  The workshop will explore the impact of emotional intelligence on our relationships through awareness and respect for self and others along with listening/questioning skills and other tools and tips to help attendees build stronger relationships.
Who will benefit from attendance?
Individuals and teams that want to develop stronger relationships.
Benefits
Attendees will develop increased self-esteem and awareness as well as regard and awareness for others. This results in improved working relationships based on greater understanding, trust and respect.
Duration
4 hours
Cost
£70 per person with a minimum of 8 attendees and a maximum of 16.
Getting the best return on your investment
It has been shown that the benefits of training can be greatly enhanced by the addition of workplace coaching to follow on.  This helps to hold people to account (in a supportive way!) but also to change habits and behaviours that might otherwise drift back into old patterns. That's why at Improveon we offer coaching sessions to follow on from the Nurturing Relationships Workshop. These are recommended but not mandatory.
To find out more about the workshop book your free introductory consultation now using the contact / schedule button and let us know how we can help. Alternatively call us on 01202 830 601 or 07753 430 557, email info@improveon.co.uk or contact us and we'll get back to you as soon as we can.