LeaderCANBE™ Executive coaching
Executive coaching can help you navigate the first days in a new role, drive business change or maximise leadership impact. An external executive coach won't be influenced by internal politics and will be able to provide a fresh approach. This could include:
Time and space to think about the future
An opportunity to review where you are
A creative approach to solving your biggest challenges
A supportive and challenging environment to get the best from yourself and others
An objective and impartial sounding board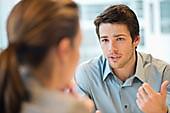 At Improveon we use our proprietary LeaderCANBE™ model as a basis for assessing areas which you might like to address.
Drawing from the latest research into wellbeing, neuroscience, positive psychology and employee engagement we believe this provides the best framework for leadership development.
Executive coaching can support many different objectives including:
Transition to a new role
Helping you manage and work through change
Personal development
Team development
Strategy development
To find out if coaching is right for you use the contact button to book your FREE, no obligation, introductory session. If you'd prefer to discuss things first please
contact David on 07753 430 557,
email info@improveon.co.uk
use the contact page or message button.
Coaching fees and discount packages
Session
No. of sessions
*Online
Free introductory session
(phone or online)
30 minutes
FREE
An hour of coaching
1-5 sessions paid per session
£75 per hour
20% discount package
6 sessions paid in advance
£60 per hour
33% discount package
9 sessions paid in advance
£50 per hour
*Online sessions are delivered using Skype, Google Hangouts or a suitable alternative.
Face to face sessions can also be booked dependent on location and may incur travel expenses. Please enquire if this is your preferred option.
Improveon also offers team coaching, training, wellbeing, personal branding, relationship, confidence, success and time management coaching to support Executive development.