Brand and Marketing Training – 1:1 or Group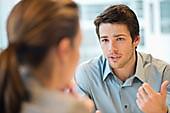 We offer the following brand and marketing training and coaching that can be delivered 1:1 or with groups at an onsite or offsite venue:
Contact us now using the contact page, phone on 01202 830 601 or 07753 430 557 or email info@improveon.co.uk to discuss your requirements.
BrandCANBE – How to audit your brand and focus in on the areas that will have the biggest impact on business success.
Marketing strategy development
Naming a product or service to stand out from competitors
Developing a social media strategy
Using Linkedin to network, build relationships, communicate and recruit as part of your communications strategy.
How to generate cost effective leads through

Google/Bing PPC campaign.
Facebook advertising
Book A Free Introductory Session Now
Book your free introductory consultation now using the contact / schedule button and let us know how we can help. Alternatively call us on 01202 830 601 or 07753 430 557, email info@improveon.co.uk or contact us and we'll get back to you as soon as we can.