Transforming leadership, team and personal performance
Wellbeing focused Activity Based Learning, Training and Coaching solutions
Advantage
Advantage is a unique programme aimed at transforming personal, team, leadership and board performance. This uniqueness is derived from its focus on wellbeing as the route to greater success and a powerful combination of activity based learning, training and coaching services that ensure your business gets the maximum return on investment in its people.
This improved performance is delivered through a bespoke mix of these services which are selected based on the desired outcomes and focus on:
Developing leadership skills and a positive, resilient mind-set
Developing greater awareness and responsibility in individuals and teams
Improving communication and relationship building skills
Creating more meaning for employees and a focus on achieving more
Understanding the dynamics of teamwork, both negative and positive
Learning how to optimise team skills and develop a high performing team
Cementing learning back in the workplace to ensure improved personal, team and business performance and on-going development
The benefits of the Advantage approach for individual participants, teams and the organisation include:
Attracting and retaining quality employees with increased engagement, commitment and pride
Focusing on developing motivating goals that are achieved more quickly
Winning and retaining business through building stronger internal and external relationships
Developing greater resilience, creativity, innovation and adaptability to change
Developing a more positive, energetic environment filled with forgiveness, gratitude, fun, confidence and optimism
Your Quality Assurance
Brought to you by experts with experience working with FTSE 100 companies and team building with Sir Ranulph Fiennes, so you can be confident in the quality of delivery
Focused on improving well-being in your workplace to help your people and business achieve greater success
Designed to bring out the best in everyone, customised by style and approach
Tailored to work for each individual, up to boardroom level
Developed to ensure long term sustainable personal, team and business growth by combining a range of techniques
"Happier organisations outperform their competitors"
Thriving employees demonstrate 16% better overall performance as reported by their managers. Thriving employees demonstrate 125% less burnout than their peers (self-reported).
(source: Gretchen Spreitzer Professor at Ross School of Business Michigan & Christine Porath
Asst. Professor at Georgetown University's McDonough School of Business)
People with higher levels of psychological well-being, learn and problem solve more effectively; are more enthusiastic about change; relate to others more positively; and accept change more readily. (Cartwright and Cooper, 2008)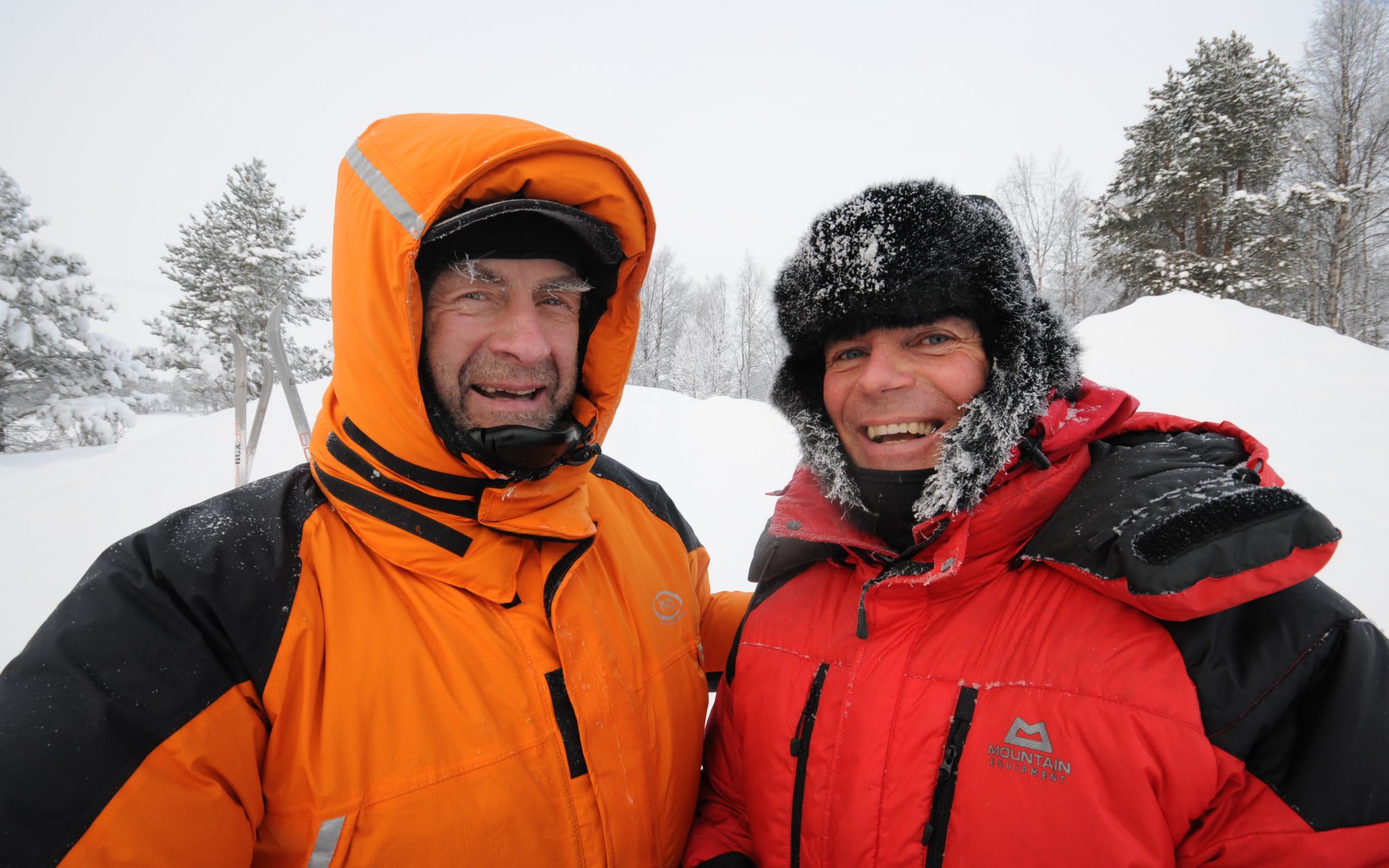 Russell Thompson
Russell is a highly trained experienced Development Trainer specialising in both Activity Based Learning and Performance Coaching.Russell has worked extensively within the corporate sector in the UK and the Middle East, his focus is to help clients find out about:
Working differently in 2014 – 'changing the paradigm'
Understanding the behaviours of colleagues, both negative and positive
What drives an organisation
How to identify a good learning and teaching environment
What makes a high performing team
Russell was instrumental in helping to select the team members for my expedition, The Coldest Journey on Earth. I found Russell's experience in our team selection process invaluable. By using his skills as a facilitator and team builder, we were able to see the candidates in a different light. Sir Ranulph Fiennes
David Green
David is a performance coach and trainer specialising in Wellbeing. He has over 14 years' experience and first came across the benefits of performance coaching when attending a course by Sir John Whitmore. Inspired, he put this to good use through coaching teams to improve performance as part of a large and successful change management programme. As an ex-professional footballer, he also knows what it is to be part of a high performance team.
David worked with me and my Direct Marketing team over a period of 6 months. During this time he helped to coach and develop team members through some challenging circumstances so that they took on more responsibility and gained a greater awareness and focus on both individual and team performance. His coaching support was also invaluable in helping me develop a strategy for developing the Health Direct business. David's style is both challenging and supportive and I would highly recommend his coaching services." Claire Davies, Direct Marketing and Trading Manager – AVIVA Health
Apply for your guide on 'How to Win with Wellbeing'
Call David on 01202 830 601 or Steve on 01929 555 111
email advantage@improveon.co.uk
ADVANTAGE is a joint venture between Cumulus Outdoors Limited and Improveon