Need to build up your confidence?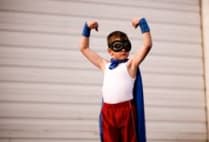 We all have periods in our lives when our confidence is knocked. Or maybe we need to build it up in the first place to take on a new challenge.
Perhaps you're one of life's natural pessimists and want to change the balance to be more optimistic. Or maybe you're overly optimistic and now feel overwhelmed?
The Confidence Coaching Service
Whatever your situation a professional Improveon coach will help you develop more confidence so that people can see, hear and feel it. In addition to providing an impartial and objective perspective the coach will help you:
Think about what confidence really looks, feels and sounds like to you
Introduce you to tools, techniques and tips that will help you be more confident
Challenge any limiting beliefs that are holding you back
Develop strategies for sustaining confidence in the future
Find out more and book a free introductory session now
To find out more about confidence coaching book your free introductory session now using the contact / schedule button and let us know how we can help. Alternatively call us on 01202 830 601 or 07753 430 557, email info@improveon.co.uk or contact us and we'll get back to you as soon as we can.
Coaching fees and discount packages
Session
No. of sessions
*Online
Free introductory session
(phone or online)
30 minutes
FREE
An hour of coaching
1-5 sessions paid per session
£75 per hour
20% discount package
6 sessions paid in advance
£60 per hour
33% discount package
9 sessions paid in advance
£50 per hour
*Online sessions are delivered using Skype, Google Hangouts or a suitable alternative.
Face to face sessions can also be booked dependent on location and may incur travel expenses. Please enquire if this is your preferred option.
Improveon also offers focused coaching services in the following areas: