The following testimonials and case studies reflect the breadth of consulting, coaching and training services we deliver to individuals, teams and organisations. All services have been delivered using the platform of the CANBE wellbeing model as a driver for improvement.
Helping individuals improve
David is a great business coach with strong "Well-being" awareness that he uses to assist businesses to gain detailed insights into exactly what they need to do to improve.  I have worked with David and seen his coaching expertise at "first-hand" and have seen the benefits it can bring to individuals and companies. P Knee. Vistage International Ltd Chairman
I have found the coaching sessions have had a very positive impact on my own personal development. The coaching has helped me think in more detail the reasons why I do things which has in turn helped me become more confident in my own ability and helped me focus on success. David has helped me set goals around my career aspirations and he has created an honest and open environment which has helped me understand the reasons for my success and also the areas I need to develop to achieve my goals. N Olding (Lloyds Bank Manager)
My coaching sessions with Dave were invaluable in identifying actions and potential barriers, clarifying what I was really trying to achieve and keeping me focused. Dave helped me look at situations from different perspectives and consider alternative ways of pursuing my goals.  His approach is very empowering, I never felt I was being led and as a result felt more ownership for the action plan we agreed. Overall a very positive experience that has really helped me to move forward with confidence.  I would not hesitate to recommend Dave's services to anyone. C Found (Head of Brand P&O Cruises at Carnival UK)
One of my main issues (one I think many business people face) is procrastination or, to put it another way, task and time management. Earlier this year I decided to revise my first published book, but never quite got around to it. When David offered coaching sessions I decided it was an ideal opportunity to get the revision started and, because of his coaching, I did actually plan the revision with set goals and dates. Knowing that I would be asked, in David's coaching sessions, how things were progressing kept me on track. As a result the new issue of the book is on target for publishing before the end of the year'. Carol  Bentley (Business owner)
Thanks to David's coaching skills, I was encouraged to consider my work/life balance and to formulate a vision of how things should look in the future. With that in mind, David encouraged me to think about the things that needed to happen for that vision to be realised.  I now have a clear vision and a realistic plan of how it should be achieved, such that some of the actions have already been done and the journey has started. I am now very focused on achieving my goals and would have no hesitation in recommending David to anybody looking to improve their work/life balance. S Worth (Accountant Business Owner)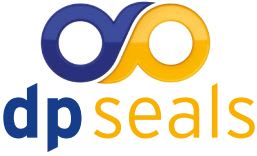 DP Seals Coaching for Success Case Study
Helping teams improve
David worked with me and my Direct Marketing team over a period of 6 months.  During this time he helped to coach and develop team members through some challenging circumstances so that they took on more responsibility and gained a greater awareness and focus on both individual and team performance.  His coaching support was also invaluable in helping me develop a strategy for developing the Health Direct business. David's style is both challenging and supportive and I would highly recommend his coaching services. Claire Davies, Direct Marketing and Trading Manager – AVIVA Health
We were able to benefit from David's excellent coaching & development skills, when he ran a personality profiling exercise for the team, which was both insightful and fun. Mandy Wash, Senior Brand, Social Media & Sponsorship Manager AVIVA
David displayed great communication and listening skills that contributed towards helping us develop positive solutions. This enabled our team to perform and ultimately be financially rewarded and deliver job and customer satisfaction. Chris Hooley, Consultant, Imperial Independent Mortgage Services Ltd.
David encouraged healthy discussions so that together we came up with the points needed to achieve the company and individual goals. Jackie Pike, Consultant, Imperial Independent Mortgage Services Ltd.
Great session that really helped us to focus. Rob Caustick, Consultant, Imperial Independent Mortgage Services Ltd.
Helping organisations improve
David coached me to develop the brand and marketing strategy for my business Mindful Solace. This included a thorough exploration of brand using his proprietary CANBE model which links wellbeing, engagement and branding together. Whilst David displayed fantastic knowledge across both brand and marketing disciplines it was his tailored approach to my individual circumstances that made the services so valuable. I would thoroughly recommend David and Improveon services to anyone requiring coaching to improve individual and brand performance. Ali Dolphin, Managing Director, Mindful Solace
I would highly recommend Improveon to any company looking to quickly and efficiently tackle their brand and all the work that this involves such as a new website, logo, stationary, etc. Efficiently David undertook our work with great enthusiasm, which made it a great pleasure to work with him. With a great understanding of the area, our industry and our customers David quickly understood what was required. Tim Wheatley, Managing Director, Imperial Financial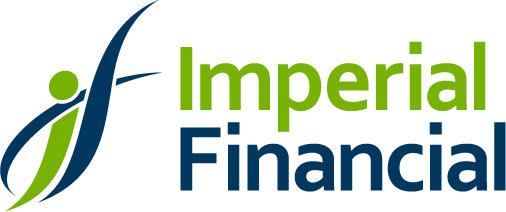 Imperial Financial Brand Strategy Case Study
I can honestly say that I have been delighted with the work you have taken on and most importantly opened our eyes to.  Making such significant changes in the way that we work concerning the lead generation and how we follow that process through with reporting and marketing strategies that are fed internally. Our Website and marketing via social media etc. is vital to the success of our business and all parties involved in the sales department now work to a structure and system where we fully optimise our potential now. It is far more robust and pro-active than it has ever been in the past. I could and would only recommend your services in this line to others. Andrew Piper, Managing Director, DP Seals Limited
We have thoroughly enjoyed working with Dave on two different brand strategy projects. Both went extremely well, with the support from Dave, and we would highly recommend him as a branding and brand planning expert. Emma James, Marketing Director, Intergage
David has worked with AquaCare to help us with marketing strategy and delivery. This has involved clarifying objectives, competitor research, reviewing our promotional channels, developing a marketing plan and putting in place measures to assess progress. Over a 6 month period this has helped us to achieve our objectives for new business generating a minimum of 6 qualified leads per week building brand awareness and engagement. As a person David, is a consummate professional, experienced, reliable, trustworthy and just a jolly nice guy. I would have no hesitation in recommending him. Dawn Witt, Marketing Manager, Aquacare
David and I worked together on an internal project that spanned our five offices. David facilitated the meeting and really helped add that objective dynamic to the meetings. Always professional and extremely personable, the project ran very smoothly. The feedback from our lawyers was fantastic. I would thoroughly recommend David and the services of Improveon and I look forward to working with him on some big projects in the very near future. Lee Taylor, Marketing Manager, Coles Miller Solicitors LLP